WEIGHING LESS THAN 15 LBS., this blind kit can build The Single Basic Blind, The Double Basic Blind, The Chair Blind, The Layout Blind and MORE.
Single Basic Blind

Double Basic Blind

Chair Blind

Layout Blind
This kit comes with 6 aluminum foot sections, 10 aluminum vertical sections, 6 aluminum angle section, 1 aluminum peek section, 1 aluminum coupler, 1 frame bag, 5 panels w/ brush straps sewn on, and your choice of an OkeyTrail® Decoy Bag.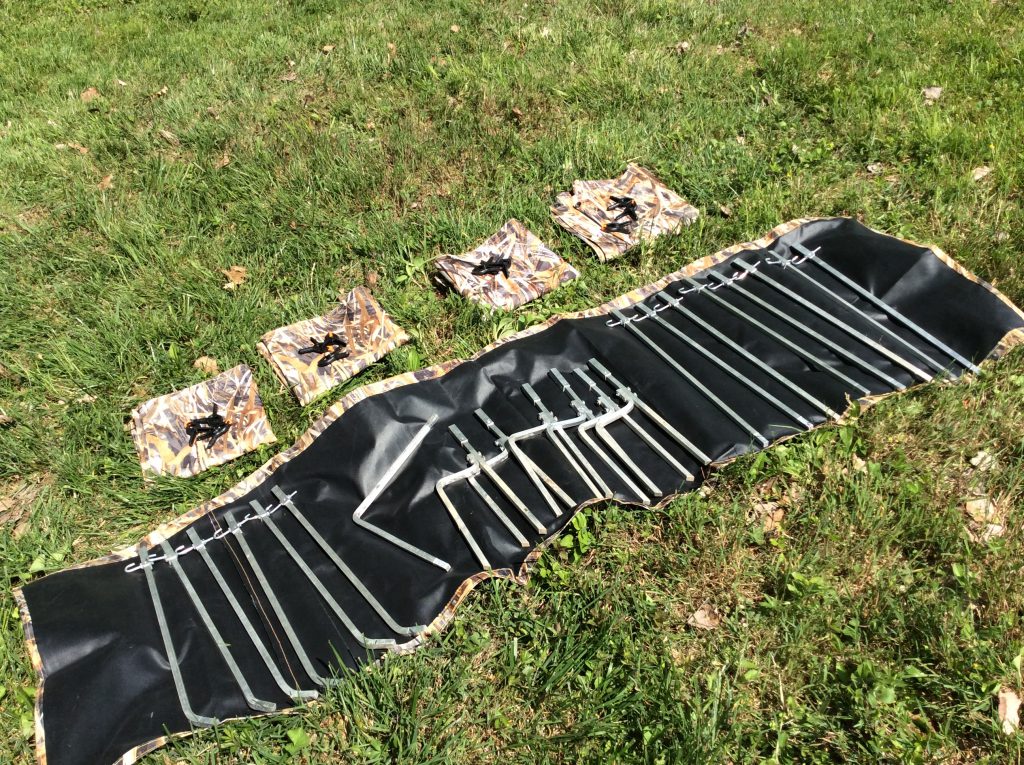 Watch the video below to see how to build all 4 blinds.